Ever dream of a living in a nursing home?
Most of us haven't ever considered that there may be a time when we will need assistance
managing our daily needs. If you're like the average Michigander you are independent, used to
living life on your own terms. You probably want to continue living this way even as you grow
older and may need extra help to manage health or memory needs. In fact, a recent AARP survey
found that nearly 90% of Michigan residents over 50 want to receive long term care and supports
in their home rather than in a traditional senior living facility. Nursing homes do provide a
valuable service, and often give great care to their residents, regardless of this most people do not
want to live there full time.

If you don't want to go to a facility, but have day to day needs that you need assistance with,
where do you turn? Did you know that all of Allegan County now has access to an alternative
health and wellness program that provides nursing home type services directly in the homes of
seniors?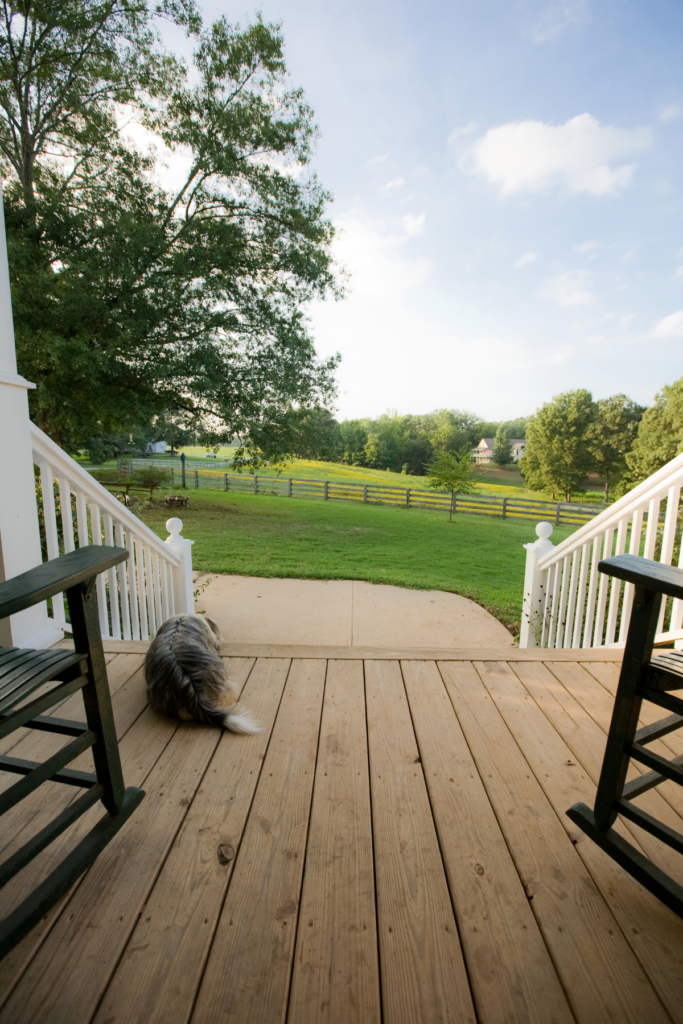 The PACE Program is here to help you live at home, instead of a nursing home!

PACE, or the Program of All-Inclusive Care for the Elderly, is a program that offers care for
seniors who need a nursing home type care and are able to live safely in their community with
support. To be eligible, an applicant must be over the age of 55, live in a PACE service area.
PACE programs provide a wide range of services for participants, including physical care,
dentistry, in-home care, therapies, prescription drugs, accessible transportation and a lot
more. The program is designed so there's one centralized group of medical professionals who
tend to the same person. That way, they can discuss the participant's care as a whole, and what is
truly important to them, instead of just tending to one section of their wellbeing. This care is
provided both in the home of the seniors, and through visits to the PACE Day Center.

PACE care teams are able to spend a significant amount of time listening to, learning from and
getting to know the individual participant's goals. The care and service that PACE provides is
customized to each unique individual to maintain the right balance of independence and support
to live well at home.

Saving Money for the Participant and Taxpayers!
To put it simply, PACE is a practical alternative to nursing homes. It's a way to empower seniors
to age in their own homes, all at a lower cost than traditional nursing homes. In fact, for those
who are eligible for Medicare and Medicaid or even just Medicaid, PACE is completely free.
Did you know that in Michigan a senior can have a monthly income up to $2523, and may be
eligible for the type of Medicaid that covers PACE programs?


If that wasn't good enough, the PACE program also saves taxpayer money. Since PACE
participants live in their homes and receive proactive and timely care, the program costs an
average of 15% less than what Medicaid typically pays for low-income seniors in a nursing
home. That means it's a win for the participants and for taxpayers, too

All of the PACE programs that serve the residents of Allegan County are Non-Profits organizations. That means that instead of working to make as much money for shareholders or business owners as possible, that the organization, is able to focus on it's mission – serving those 55 + in beautiful Allegan County. Instead of sending money to shareholders, our organizations reinvest in the care and services we provide.

Ask for PACE
You don't need a doctor's order to be referred to a PACE program. Anyone can make a referral
to PACE. The next time you are at a doctor's appointment and a health professional says you or
your loved one may need more support or even 24/7 care, ask them about PACE. No two people
age the same way, and thus no one's needs are the same. Give the PACE program a call to find
out what our custom approach to aging in home can offer you or a loved one. When talking with
neighbors, family, or friends, ask them if they've heard of PACE. Phone numbers and websites of
the PACE programs that serve Allegan County are listed at the end of this blog.

Help someone who is currently living in a Nursing Home move back into their community
Do you know someone who is living in a nursing home right now, and would like to move back
to their home? The State of Michigan has a special program called the Nursing Facility
Transition (NFT) program. This program helps those people who are already using Medicaid to
pay for care in a nursing home, find the resources, supports, and plan to move back into
traditional homes or apartments. A NFT coordinator can meet with them in the nursing facility
and discuss if moving back into the community is viable with the programs that are available
today. This NFT program could act as a bridge to get started in a PACE program or other
community based programs. The NFT program is provided by two agencies in Allegan County –
Reliance Community Care Partners 616-956-9440 or from the Area Agency on Aging of
Western Michigan 888-456-5664.

Three PACE programs serve Allegan County
The State of Michigan authorizes PACE programs to serve specific zip codes. There are three
separate PACE programs that serve the residents of Allegan County.


LifeCircles PACE serves the Western half of Allegan County from Holland Township down to
South Haven, and east to the City of Allegan. Give us a call at 616-347-3477 to learn about our
services. LifeCircles helps seniors in Gobles, Bloomingdale, Grand Junction, South Haven, Byron Center, Douglas, Fennville, Glenn, Hamilton, Holland, Pullman, Saugatuck and Allegan avoid nursing homes.


Care Resources PACE serves the Northeastern portion of Allegan county which includes Door,
Wayland, Hopkins and Shelbyville. Give them a call at 616-913-2006 to learn about their
program. Care Resources helps seniors who live in Dorr, Wayland, Hopkins, Byron Center, Salem Township and Shelbyville avoid nursing homes.


Senior Care Partners PACE serves the southeastern corner of Allegan County, including Otsego,
Plainwell and Martin areas. Give them a call at 269-441-9319 to learn about their program.
There are PACE programs throughout Michigan.

It's easy to find Michigan PACE programs

Most of Michigan's lower peninsula has access to life changing PACE programs. Find one that could serve you or a loved one by using this map or by calling the PACE Association of Michigan at 1-877-2MI-PACE (877-264-7223).

Last Updated on June 6, 2022