Senior health care is one of the most pivotal sectors of the healthcare industry. It's also incredibly rewarding and offers an opportunity to grow close with people who have lived—and are still living—amazing lives. 
If you're interested in earning a living while working with older persons, it's important to know what you're looking for in a career, how you'd like to serve others, and which unique skills you bring to the table. To help narrow down your search, we've broken down a few popular senior healthcare careers. Check out what each job offers and how it helps to foster positive aging experiences.
Certified Nursing Assistant (CNA or CeNA)
A certified nursing assistant works to provide direct care to patients in hospitals, nursing homes and home care. CNAs work in tandem with a care team to help with everyday needs like mealtime, self-care, and much more. As one of the major players on each participant's care team, CNAs act as a point person for the people in their care and as a resource when participants have questions. CNAs have the opportunity to build closest relationships to the people they work with, as they usually see them often, and for long chunks of time. To become a Certified Nursing Assistant in Michigan you must complete a certified course, pass background checks, and a licensure exam. Learn more about the requirements for a CNA license in Michigan.
Home Health Nurse
Home health nurses travel to a patient's home to administer their services. This helps LifeCircles participants maintain their independence, since they can age at home while still receiving excellent care. Home health nurses often assist with administering at-home IVs, changing dressings, cleaning wounds and providing updates to other members of each participant's care team. Nurses provide a healing touch and a warm visit to participants in their home. LifeCircles nurses are available on-call and even make home visits after hours as needed.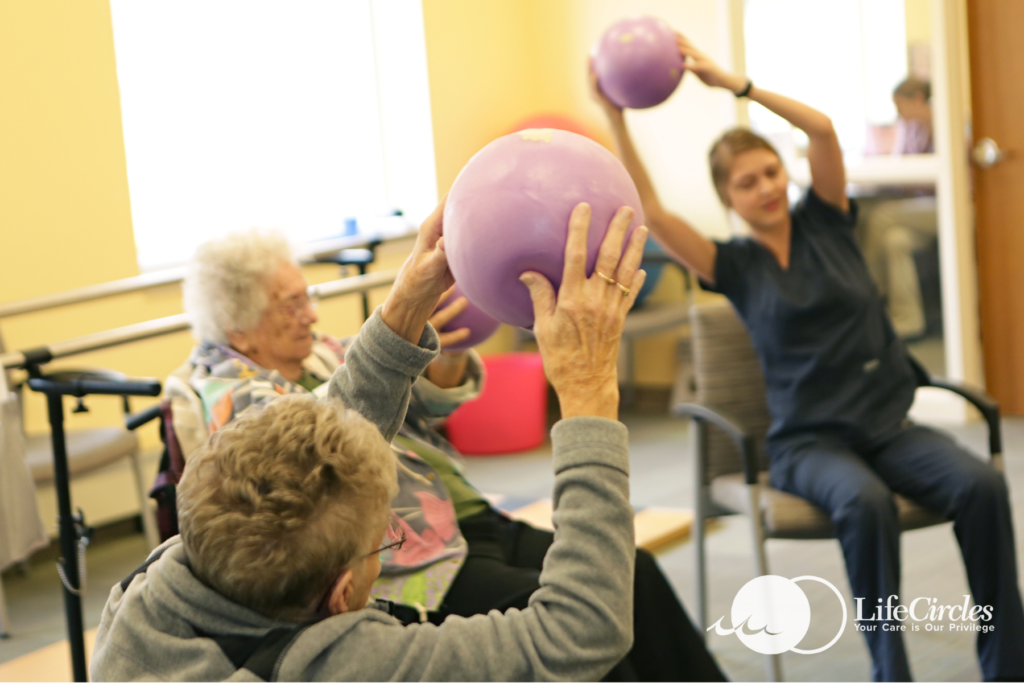 Physical Therapist

Physical therapists may be more familiar to those outside of senior healthcare than some of these other titles. That's because they can often work with patients of all ages, and in many settings. However, when it comes to senior care, physical therapists work with their patients to maintain mobility and promote an active lifestyle that can help seniors live more fulfilling lives. Depending on what our participants need, our physical therapists even make home visits to work on improving physical function and independence in homes. They bring motivation, fun, and equipment to make life at home that much easier for LifeCircles members.

There are many different career paths for healthcare providers who are interested in working with patients above the age of fifty. If you're interested in working amongst a joyful team that makes a difference in the lives of those we serve getting, check out our careers page to see our current openings!

Last Updated on July 27, 2022