More than a Job
"A job is a trip, but a career is a journey."

Amanda Stanfield is a Certified Nursing Assistant (CNA) at LifeCircles PACE. She has been with LifeCircles for over six years and continues to make a lasting impact on everyone around her. For Amanda, it's more than a job. It's a connection between her and the people she serves.

"You must love what you do." Amanda writes. "When I took my CNA class, rule number 1 was 'do not get attached to your patients.' Well, I'm here to tell you that is the hardest thing to do. You will get attached and people may pass away. It is okay to feel sadness, you were doing your job right because you put your heart into your work. You have had a positive impact near the end of someone's life."
Amanda's dedication to her career has not gone unnoticed. Betsy Schutzenhofer, Amanda's supervisor, has this to say about her:

"Amanda has a heart of gold. She cares so much for our participants.  She is always willing to help out whenever but especially when someone needs weekend care, she is always the first to volunteer.  I think with all her own health issues it makes her a better CNA because she can relate so well to some of our more needs intensive participants.  She continues to push through and set aside her own issues in order to make the day center the best place for our participants.  She has grown into an amazing young woman and I'm very proud of her for her ability to find the "good" in everyone."
Listen and Learn

It's all about putting the individual first. For Amanda, that means getting to know the participants on a personal level. In doing so, Amanda has heard some amazing stories.
"My favorite part of working with older adults is hearing their stories of time past and to see how it differs from the world we live in today."

By taking the time to understand all of the participants she serves, Amanda has also learned some valuable lessons.

"One participant had a challenging time connecting with other people. I got to sit with them. We talked about their life. They came off rough around the edges, but after I got to know them over time, I found out they had a challenging time throughout their whole life. So even though someone may seem standoffish or come off rude, that is not always the case. They just need someone to listen to them. "

Other times, work is just plain fun for Amanda.
"My favorite LifeCircles memory is when we had our one-year anniversary of opening LifeCircle's Holland Center, which was a 50's theme. There was a vintage soda stand, music and a pinata. One of the participants busted the pinata open and then dropped the stick like a mic drop and walked away. Classic"
Life Outside of Work
At home, Amanda enjoys spending time with her family, which includes her husband and their four "fur-kids." She also enjoys camping and kayaking and spending time riding her motorcycle with her crew, Knights on a Bike.
"It's a Catholic group of men and women that enjoy riding motorcycles and help the community through fundraisers and community service." We're thankful to have people like Amanda on our team that give exceptional care without compromising any fun. Want to join our team? We're hiring for CNA's like Amanda. You can learn more here.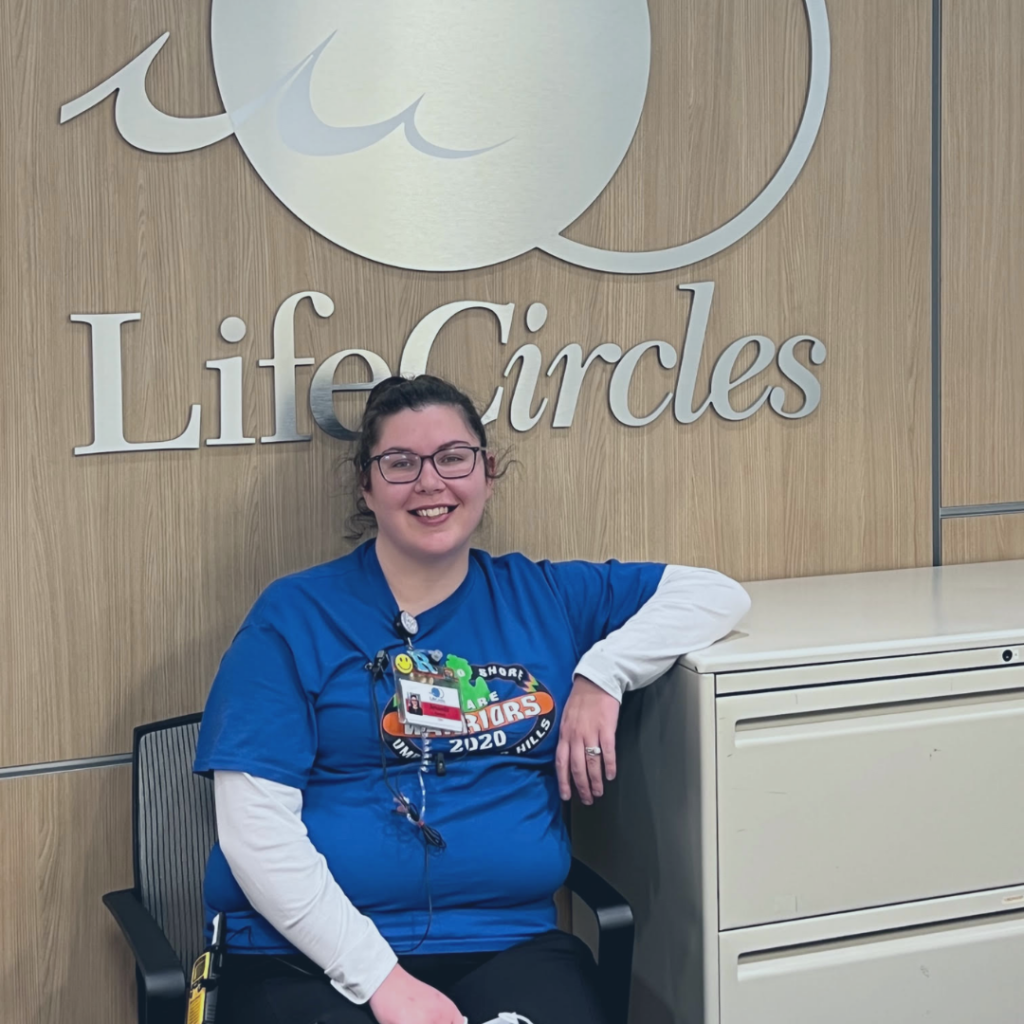 Last Updated on March 6, 2022